Syntagma Square in central Athens


Syntagma Square - a green and leafy square to for a rest whilst sightseeing. The M sign to the bottom right of the image shows the Metro Station
A central point to know
Everyone whovisits Athens and goes sightseeing will pass by Syntagma Square at one time or another. There's a Metro station there, and its a terminal for many buses, so you may well be returning to or departing from it on visits to other parts of Athens. It's a good place to get your bearings. Many tourist attractions are within walking distance of Syntagma Square; the Acropolis,Plaka, Zappion,Hadrian's Arch, and even Lykavittos (Lycabettos ) Hill if you're keen on walking.
Syntagma Square Metro Station
The station has been renovated in recent years and is luxurious with marble floors and walls. A feature has been made of excavated artefacts behind glass walls - a mini museum in a frieze. It's worth taking a look at this particular Metro station even if you don't make a journey. Eating and drinking are forbidden in the station and trains. CCTV cameras ensure that the high standard is maintained. Please visit the Metro's own site for travel times and details.
Snacks and Lotto
Vendors of bread, snacks, ice creams and lottery tickets have set up mobile businesses in the square. It's place to sit on a bench for a while and take a rest whilst planning your next place to visit.
Orange trees and pigeons foraging for crumbs adorn the square. Sleeping dogs doze in the sun.
Hotels,office blocks and government buildings edge the square and nearby roads. Some of the government buildings are worth a look; the Egyptian Embassy to the left ofthe Parliament is one such handsome example in cream and yellow.
Things to see nearby
The Greek Parliament is directly over the busyroad from Syntagma Square. Steps lead up from the Square to the pavement.
Please click to return to the Home Page of Holiday Accommodation Greece at any time
Special offer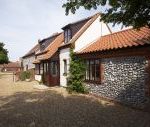 Price originally 1195 GBP, Now reduced to 595 GBP
see more about available dates