Plaka in central Athens
Getting to Plaka
Plaka means 'fun' and this is certainly the place to experience the lighter side of life in Athens. Plaka is just a short walk from the Panathinaiko stadium (where the end of the Marathon and the archery Olympic games events were held). From the stadium, cross the road, turn to your left (the National Gardens should be on your right as you walk around their periphery).
Keep the gardens on your right and turn the corner into Olgas Avenue As you progress down this road you should find the Temple of Zeus rising up from behind the trees, across the road, on your left. When you reach the end of the road you will notice, on your right) the beautiful marble statue which was erected to mark Greece's gratitude to the poet Byron for his passionate support during the Greek struggle for independence. Cross Olgas Avenue and walk past Hadrian's arch, then cross the wide Syngrou Avenue in front of you. Turn to your left and continue a few paces, past the Evangelical church and then take the next turn on your right.
Plaka - the restaurants are perfect for an evening out
You can follow this pedestrianised road right up to the Acropolis, or, take the first turning on your right and you will find yourself in Plaka.
| | |
| --- | --- |
| | |
| Worry beads and trinkets of all kinds, including charms to ward off the 'evil eye' | A bead shop with rainbow-coloured treasures |
The intricate lacework of streets that make up Plaka are filled with souvenir shops, cafes and tavernas. This is the place to buy that miniature reproduction of an ancient temple, jewellery, a token to ward off the evil eye, or souvenir T-shirt. There is always something to see here. The bead shops that sell glass and other beads by weight are as colourful as Ali Baba's cave. You will see bizarre puppets, beautiful glass lamps, an antique section, and a flea market on Sundays. You can just turn a corner and suddenly be faced with an ancient burial ground or monument. The streets wind up, past the Roman market, at the underside of the Acropolis.
Plaka is generally a good place to eat. This is because the Greeks come here for food as well as tourists, so you will find that the menus are translated into two or three languages and the waiters speak English. Musicians may be employed to play bazouki or other instruments during the evenings, or may just wander past the restaurants playing a tune in the hope of a financial contribution. Itinerant peddlers, beggars and gypsies seem to be tolerated. The easiest way of dealing with them is to avoid eye contact and dismiss them as soon as they arrive at your table.
Special offer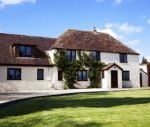 Originally 1495 GBP, Now 1195 GBP
Find out more about available dates