The National Garden of Athens
An oasis in the heart of Athens

In the heart of the city, between the parliament and the Panathinaiko Stadium ( where the Olympic Games were held in 1896 ) lies the green oasis of the National Gardens. This verdant sanctuary was once the private gardens of the king, but now it is open to the public and offers a peaceful escape from the surroundingcity.

National Gardens near Constitution Square
The gardens are home to many botanical species, lush palms and planted borders. In the spring time, trees burst forth with boughs full of blossoms in white, pink and lilac. In amongst the greenery animals live, some noisy; like the resident gaggle of ducks, others serene; the coy carp in the pond verge on the hypnotic.
Stray cats sun themselves among the shrubbery. Pigeons squabble and take dust baths. Old men sit and gossip or play board games on the park benches.
| | |
| --- | --- |
| | |
| Playing board games in the National Garden, Athens | A good gossip in the sunshine - National Garden, Athens |
Numerous sculptures are arranged around the park and the beautiful neo-classical buildingof Zappion that add a particularly Greek character. The illuminated fountain and building of Zappion are exquisite in the dark of evening.
The public toilets in the park have a certain unsavoury reputation with Athenians and should be avoided unless absolutely necessary.


For Athenians, the park is a place to relax, take time to contemplate nature on a park bench or do as the Greeks do and enjoy a Frappe (iced coffee) in one of the cafes inside thepark. In the summertime, for a truly Greek experience, come to the open-air cinema in Zappion. The foreign movies are not dubbed, only subtitled, so everyone can enjoy them.

Please click onAthina the owl to return to theHome Page of Holiday Accommodation Greece at any time
Special offer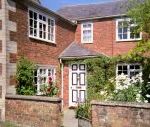 Price originally 799 GBP, Now reduced to 599 GBP
see more about available dates